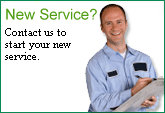 Office Hours:
Mon-Fri:
9:00am-4:00pm
Sat, Sun:
Closed
Phone:
877-LGGASCO
877-544-2726
Local:
812-537-1921
Fax:
812-537-3731
Email:
info@sycamoregas.com

Educational Resources
811 Before You Dig
BEFORE you dig or excavate in your road/street right-of-way or yard, please:
Protect Yourself
Protect the Environment
Protect the Underground Infrastructure
Indiana: Call 1-800-382-5544
Indiana Underground Plant Protection Services (IUPPS)
Important Note: You should know that not all underground facilities will be located by the same company. Many service providers with underground facilities are not members of the "One Call" system. You may need to contact several companies prior to digging. Therefore, try to learn who you may need to notify before you make this first phone call. The following protection service may be able to provide you with telephone numbers for other underground service providers in your area.
We understand that it may seem time consuming. But avoiding the dangers, inconvenience and costs of accidentally digging or excavating into underground facilities is truly worth the effort.
Please call the number listed above BEFORE you dig or excavate!
Be prepared: The organization listed below will need specific information from you, including:
Your name
Address where the digging or excavating will be done (including the County and Township)
Telephone numbers to reach you
Lot number (if new subdivision or development)
At least 48 hours previous notification to the actual location service
Directions to the property (including the closest street or road intersection)