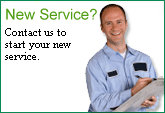 Office Hours:
Mon-Fri:
9:00am-4:00pm
Sat, Sun:
Closed
Phone:
877-LGGASCO
877-544-2726
Local:
812-537-1921
Fax:
812-537-3731
Email:
info@sycamoregas.com

Account Management
Sycamore Gas provides a pamphlet explaining your rights and responsibilities as a residential customer of Sycamore Gas and explains our obligations to you, our customer. We are providing it to you as a service in accordance with the rules and regulations of the Indiana Utility Regulatory Commission (IURC).
Sycamore Gas is now offering an ACH Debit option for paying your bills. This option would charge your bank account automatically every month for your natural gas bill. If you are interested in this payment option please print the form, fill out the information and mail it to Sycamore Gas Co, 370 Industrial Drive, Suite 200 Lawrenceburg, IN 47025 or fax it to 812-537-3731.
Please call us with any questions at 812-537-1921.
Please contact customer service for all of your other account management needs.