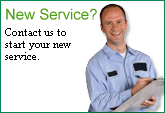 Office Hours:
Mon-Fri:
9:00am-4:00pm
Sat, Sun:
Closed
Phone:
877-LGGASCO
877-544-2726
Local:
812-537-1921
Fax:
812-537-3731

About Sycamore Gas Co.
Sycamore Gas Company and its predecessors have been proudly serving Southeastern Indiana since 1868. As the region has grown, Sycamore Gas has grown with it. Lawrenceburg Gas Company's offices were moved to Greendale, Indiana in 2004.
Sycamore Gas serves approximately 6,500 customers through its gas system and approximately 2,500 more customers through its connection to the City of Aurora's gas system.
History of the Lawrenceburg Gas Company
1868: Founded as a natural gas manufacturing company by a group headed by George W. Ewing.
1885: Sold to Federated Utilities Corporation of Battle Creek, Michigan which in turn traded it to the Central Public Service Company of Muncie.
1936: A.R. Stryker purchased the plant from Central Public Service.
1937: Massive flood strikes Lawrenceburg and surrounding area.
1939: Stryker completes rebuild of facilities and provides gas to area citizens.
1941: Aurora pipeline complete.
1941: Second gas manufacturing plant completed at 212 W. Walnut St.
1950: Texas Gas Transmission Company interstate pipeline connects to Lawrenceburg facilities.
1964: A.W. Stryker sells company to Cincinnati Gas & Electric
2004: Cinergy Corp., parent company of Cincinnati Gas & Electric sells company to INOH Gas, Inc.
2009: Lawrenceburg Gas Company became Sycamore Gas Company.
2017: Relocated to a new facility in Lawrenceburg, Indiana